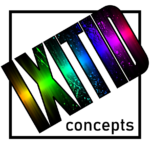 IXITID Concepts LLC was formed to create a new generation of immersive, interactive, educational museum exhibits.  The Mars Leap is the first, a showcase for more to follow.  The Mars Leap demands outside-the-box thinking from professionals in fields from computers to theatrical scenery to educational development.  IXITID Concepts will coordinate as design lead, and our core team brings unique abilities to promote success.
Core Team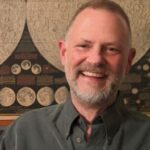 Charles Letherwood, founder of IXITID Concepts, has over 30 years' experience in design, fabrication, and marketing, with emphasis in the specialized interactive museum design critical to this project.  He's designed museum and tradeshow exhibits, medical and consumer products, stage scenery, educational installations, and much more.  His educational experience spans disabled populations, college design, and at-risk youth, and his years as a Marketing Director include work in radio, web, print, and community networking.  Charles' unique combination of design experience, educational and communication background, and ability to turn blue-sky thinking into tangible reality make him ideal to lead this project.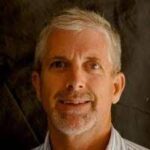 Rick Gales' decades in museum sales, development, and marketing give him unparalleled knowledge of this arcane field.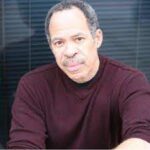 Don Merrill's years in media, journalism, and non-profit development prepare him to forge connections between museums and businesses.
Advisory Board
We're assembling a powerhouse team of people, companies, and groups to support the Core Team, including knowledge unique in the Mars Development field.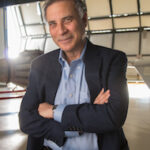 Dr. Robert Zubrin originated the entire Mars Direct mission architecture, the concept that revolutionized the possibilities for Mars exploration and the underlying scenario of The Mars Leap.  His first-person consultation is a pivotal advantage for The Mars Leap's educational program.  Beyond that, Dr. Zubrin is founder of the International Mars Society, the world's largest and most influential space advocacy organization dedicated to the human exploration and settlement of the planet Mars.
Kent Nebergall is the Steering Committee Chair of The International Mars Society.  At Mars Desert Research Station, he has spent over a month in Mars astronaut field simulations as astronomer and commander. He is a frequent speaker at The Mars Society and other conferences on Mars mission design and technology revolutions.  Kent is the founder of MacroInvent.com.
Current Sponsors
Presenting Sponsor
Prime Sponsors
Major Sponsors
Supporting Sponsors
Sponsors

All materials copyright by The Mars Leap and  IXITID Concepts